First Adventure Preschool & Child Care

First Adventure Preschool & Child Care Gallery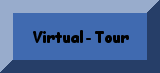 Click Here

for a 

tour

of our school

Spend the summer at First Adventure!

Each week of our summer camp has it's own exciting theme!  We offer arts and crafts, games, music, wacky water play, outdoor recreation and sports on our two large playgrounds.  Cool off inside our air conditioned building, we offer live entertainment, field trips and more!

Request our calendar of events to reserve your space at summer camp!

@2011 First Adventure Preschool & Child Care. ALL RIGHTS RESERVED.    EMAIL www.firstadventure@comcast.net

Fax- 609-693-2270